Quality Education – Utkarsh Vidyalaya
Our School is a special School for children of low income farmers from villages around.
We provide them good education with physical fitness and life skills with values.
The students in this school have scaled academic heights and many of them are reputed and adorable, able personalities in society.
Our goal is to develop brain, body and mind of students and try to shape them in good human beings.
Following are the activities to reach our goal, with base
Equity
Contextual Relevance
Friendly atmosphere
Balanced mind
Sustainability
Please donate for our deserving students
Vaishnavi Raut is an ideal and meritorious student of Utkarsh Vidyalaya. She is ranked 13th in the state in the 5th Scholarship Examination. She also spontaneously participates in other school competitions. Vaishnavi has achieved this through hard work. With proper planning and accurate guidance, Vaishnavi has achieved this tremendous success.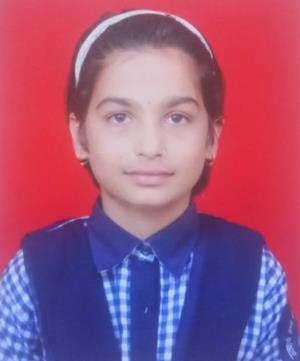 Vaishnavi Raut
Rushi is now studying in grade 6. His father works as a driver of a transportation vehicle and has a farm. The mother looks after their farm. However the scarcity of water is a big challenge. He has to work in the farm to help his mother. He has to work in the farm regularly throughout the year, to contribute to their family expenses.
In spite of this he appeared in the merit list of competitive exam conducted by Maharashtra State Govt.And got 21 rank in the State merit list.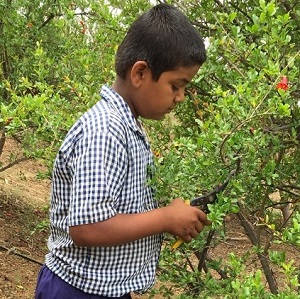 Rushi pailwan
Pratiksha is a brilliant girl. She likes to work in the science lab. Presently she is in 7 th grade However she loves to look after the family's poultry too. She takes care of hens and sells their eggs. This helps her to buy her books. She comes from a low income farmer family like many other students in our school. She had bagged a good no. of marks and was in the State merit list when she was in 5th grade. To repeat the history she is trying hard. She never forgets to help her mom by bringing firewood to cook and feeding their buffalo every day. She has dreams to appear in the State merit list when she will be in 8th grade.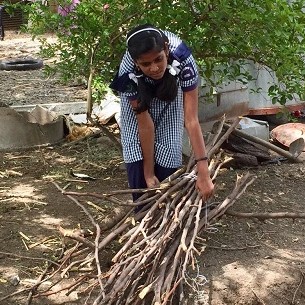 Pratiksha Phule
This seventh standard student walks 4 km everyday from her home to attend the school. Durva has a lot of talents. She dances beautifully, her drawing is excellent. Board writing, class decorations, charts. – you ask her for anything, she will do it and do it artistically. She has had a lot of awards and medals in the inter school dancing as well as drawing competitions. She is very good at her studies also but has to help a lot in domestic care of the dairy animals. Actually it looks like this talented girl can become a wonderful designer. We hope she gets the financial help that is needed to achieve that dream.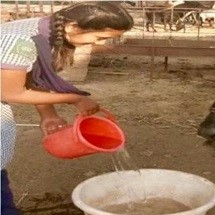 Durva Nanavare
This 7th standard boy easily gets more than 90% marks in all exams. Science and English are his favourite subjects. He comes daily from his village -Medshingi about 10 Km. from school at Sangola. To earn the travelling expenses he works hard at the farm saving the labor cost of at least one adult laborer. Piyush has a dream of acquiring high educational qualifications and becoming a collector. If this talented boy gets financial help, we will definitely have an ex student as our collector.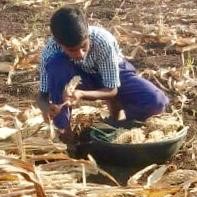 Piyush Raut